Misty
Cerulean City Gym Leader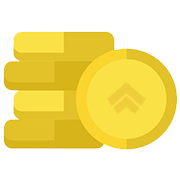 $3200-$4800
Money Reward
Misty is a Gym Leader of Cerulean City's Gym. She rewards the Cascade Badge to Trainers who defeat her in battle. She uses Water-type Pokémon.
[Click/Tap any of the pokemon you see to view more information about them such as Moves, Spawn Locations, Stats and more.]
Pokemon Let's Go Cerulean City Gym Leader Guide
These are the Pokemon Lets Go Cascade Badge Gym Leader Misty's Pokemon, Level, and their Moves they will use. We have also provided each pokemon's type weakness, which allows you to see what they are weak against and choose the best pokemon to use versus Misty.
Encounter 1
Pokemon
Moves

Psyduck (Lv18)

Water Gun

Confusion

Weak To
Resistant To
Pokemon
Moves

Starmie (Lv19)

Scald

Psywave

Swift

Weak To
Resistant To
Encounter 2
Pokemon
Moves

Golduck (Lv56)

Scald

Psychic

Ice Beam

Light Screen

Weak To
Resistant To
Pokemon
Moves

Dewgong (Lv56)

Aqua Jet

Ice Shard

Waterfall

Iron Tail

Weak To
Resistant To
Pokemon
Moves

Starmie (Lv56)

Hydro Pump

Dazzling Gleam

Psychic

Thunderbolt

Weak To
Resistant To
Pokemon
Moves

Vaporeon (Lv56)

Hydro Pump

Quick Attack

Blizzard

Shadow Ball

Weak To
Resistant To
Pokemon
Moves

Gyarados (Lv57)

Outrage

Crunch

Waterfall

Iron Tail

Weak To
Resistant To