Giovanni
Viridian City Gym Leader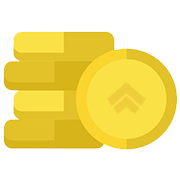 $3200-$4800
Money Reward
Giovanni is the Team Rocket Boss, and the Gym Leader of Viridian City's Gym. He rewards the Earth Badge to Trainers who defeated him. He uses Ground-type Pokémon.
[Click/Tap any of the pokemon you see to view more information about them such as Moves, Spawn Locations, Stats and more.]
Pokemon Let's Go Viridian City Gym Leader Guide
These are the Pokemon Lets Go Earth Badge Gym Leader Giovanni's Pokemon, Level, and their Moves they will use. We have also provided each pokemon's type weakness, which allows you to see what they are weak against and choose the best pokemon to use versus Giovanni.
Encounter 1
Pokemon
Moves

Rhyhorn (Lv35)

Drill Run

Take Down

Megahorn

Rock Throw

Weak To
Resistant To
Encounter 2
Pokemon
Moves

Persian (Lv39)

Slash

Feint

Fake Out

Play Rough

Weak To
Resistant To
Pokemon
Moves

Rhyhorn (Lv39)

Drill Run

Take Down

Megahorn

Rock Throw

Weak To
Resistant To
Pokemon
Moves

Nidoqueen (Lv39)

Body Slam

Crunch

Weak To
Resistant To
Encounter 3
Pokemon
Moves

Dugtrio (Lv49)

Earthquake

Sucker Punch

Slash

Weak To
Resistant To
Pokemon
Moves

Nidoqueen (Lv49)

Earthquake

Super Fang

Crunch

Weak To
Resistant To
Pokemon
Moves

Nidoking (Lv49)

Earthquake

Horn Drill

Megahorn

Poison Jab

Weak To
Resistant To
Pokemon
Moves

Rhydon (Lv50)

Earthquake

Rock Slide

Megahorn

Weak To
Resistant To