Lt. Surge
Vermilion City Gym Leader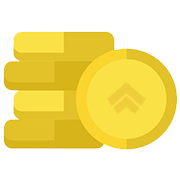 $3200-$4800
Money Reward
Lt. Surge is the Gym Leader of Vermilion City's Gym. He rewards the Thunder Badge to Trainers who defeat him. He uses Electric-type Pokémon.
[Click/Tap any of the pokemon you see to view more information about them such as Moves, Spawn Locations, Stats and more.]
Pokemon Let's Go Vermilion City Gym Leader Guide
These are the Pokemon Lets Go Thunder Badge Gym Leader Lt. Surge's Pokemon, Level, and their Moves they will use. We have also provided each pokemon's type weakness, which allows you to see what they are weak against and choose the best pokemon to use versus Lt. Surge.
Encounter 1
Pokemon
Moves

Voltorb (Lv25)

Thunderbolt

Swift

Light Screen

Weak To
Resistant To
Pokemon
Moves

Magnemite (Lv25)

Thunderbolt

Sonic Boom

Weak To
Resistant To
Pokemon
Moves

Raichu (Lv26)

Thunderbolt

Quick Attack

Double Kick

Weak To
Resistant To
Encounter 2
Pokemon
Moves

Electrode (Lv56)

Mirror Coat

Explosion

Thunderbolt

Foul Play

Weak To
Resistant To
Pokemon
Moves

Jolteon (Lv56)

Thunder

Shadow Ball

Reflect

Quick Attack

Weak To
Resistant To
Pokemon
Moves

Electabuzz (Lv56)

Thunder Punch

Ice Punch

Fire Punch

Brick Break

Weak To
Resistant To
Pokemon
Moves

Magneton (Lv56)

Thunder

Flash Cannon

Tri Attack

Hyper Beam

Weak To
Resistant To
Pokemon
Moves

Raichu (Lv57)

Thunder Punch

Iron Tail

Brick Break

Quick Attack

Weak To
Resistant To