Welcome to our Best Team Comp Tier List, here we list the best Agent combinations based on the synergy between their abilities. Using Team Comps will require excellent communication so that you can execute whatever play you are trying to do to take over a site and plant a spike.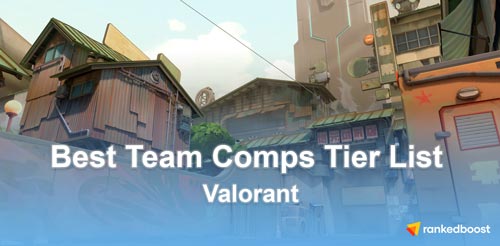 Valorant Best Team Comps To  Use
Overall almost all team comps will have synergy between each agents abilities; in some cases, certain comps will be better to Defending a site for spike defusing. While others will perform much better when attacking a site to get a sneaky spike plant to win the round. In Valorant we think the best team comp for you will be one that uses an agent that you are already similar to and prefer.

Valorant Best Team Comp Tier List Explanation
S Tier – (Best) Highest ranking Agent in our Valorant Spike Defusing Tier List.
A Tier – (Strong) Very strong choice, but not on the same level as S Tier Choices.
B Tier – (Good) Solid choice and can be viable as a Defender if used right.
C Tier – (Average) The middle of the pack neither good nor bad.
You can quickly navigate between Tier Lists using the links above.
You can Click/Tap any image below to view the complete guide of information.