This is a Best Characters Tier List for Valorant, here we rank what we consider to the meta in the current patch. Most players will probably just choose whatever character playstyle they prefer, but if you are not sure what you want to invest time into learning, you should try one of these top tier picks listed below.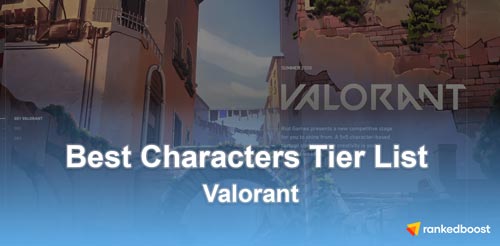 Valorant Best Agents Tier List Explanation
S Tier – (Best) Highest ranking Characters in our Valorant Tier List.
A Tier – (Strong) Very strong pick, but not as overpowered as S Tier Choices.
B Tier – (Good) Solid choice and can be viable in the right situation.
C Tier – (Average) The middle of the pack neither good nor bad.
Best Agents To Play in Valorant
We rank the Best Agents To Play in Valorant in the current meta, this Valorant Tier List will be updated as more information becomes available and as the Meta Game becomes more established.
You can Click/Tap any image below to view the complete guide of information.
Omen