Welcome to our Red Dead Redemption 2 Hunting an Skinning Guide, we will explain how to hunt and skin animals in Red Dead 2. We also go into detail about how you can use the different type of materials you will receive from skinning an animal in RDR2.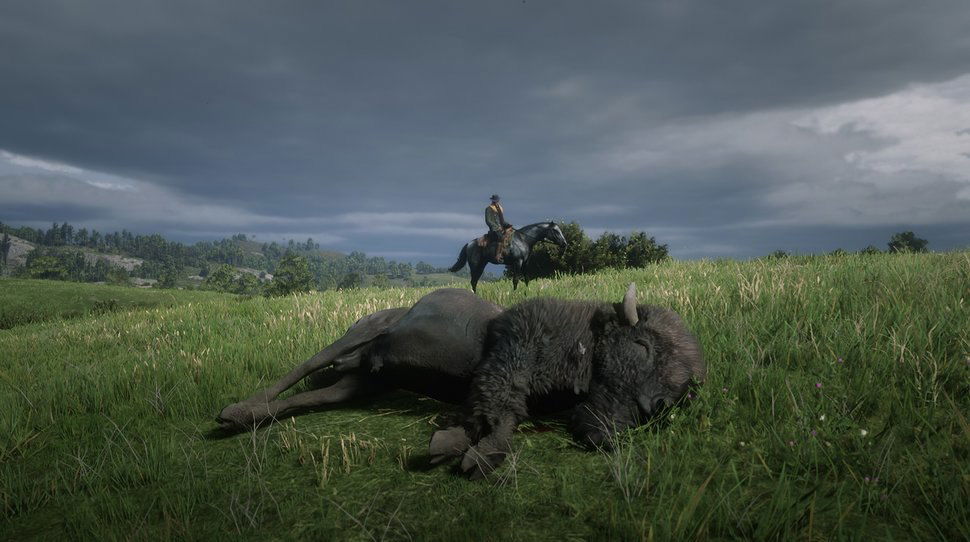 Red Dead Redemption 2 Hunting
Red Dead Redemption 2 Hunting is an engrossing feature in the game, from animal quality to kill quality and even all the materials they drop that can be crafted into various items.
How Do I See the Animal Quality?
While near or within proximity of an Animal focus it by Holding L2/LT either through a Scope or Binoculars, Then hold R1/RB to study it.
Quality
Rank
 Poor
 ★
 Good
 ★★
 Pristine
(Best)
 ★★★
Now for the other two factors that determine the quality of the kill when Red Dead Redemption 2 Hunting.
Best Weapons For Hunting are dependent on animal Size.
The Best Body Parts to aim for better Animal Kill Quality.
Fatal Shot = Heart, Brain
Critical Damage Shot = Organs, Lungs, Stomach
Keep in mind the better your hunting method, the higher the quality of loot you will receive from the kill and skinning.
Red Dead Redemption 2 Skinning
Red Dead Redemption 2 Skinning is part of the hunt and will require you to have space to carry on the back of your Horse. With the exception of Massive Animal Carcass as they can only be skinned and NOT carried.
The Materials you can obtain from hunting and skinning animals in Red Dead 2 are as follows:
If you want to view what each Animal will give from hunting and skinning check out our Animal List Page