Pokemon Unite Best Battle Items Tier List
Pokemon Unite Best Battle Items Tier List, ranking the strongest battle items for Attacker, Defender, All-Rounder, Supporter and Speedster Role. We also have an overall Tier List, which shows what we consider the most useful Battle Items. Items that rank higher within this tier list are considered the most useful in the current patch meta.
Pokemon Unite Best Battle Items To Use
S TIER

The Best Battle Items, almost any role can make use of these.

A TIER

Very Strong Battle Items, but not on the same level as S-Tier Items.

B TIER

Good choice and can be viable when used with the right Pokemon Build.

C TIER

An Average choice, middle of the pack neither good nor bad.

Eject Button

Potion

X-Attack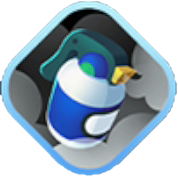 White Smoke

X-Speed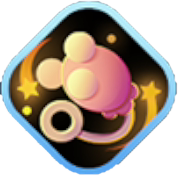 Fluffy Tail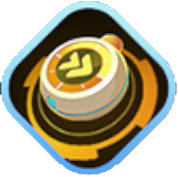 Goal Accelerator

Full Heal
Unranked
These Battle Items rankings are still to be determined within this Tier List.
Best Battle Items Based on Role in Pokemon Unite
These are the Strongest Battle Items based on each Role (Attacker, Defender, Speedster, Supporter, All-Rounder) in Pokemon Unite.
You can view a Role Specific Tier List by Clicking/Tapping the links below.
Best Attacker Battle Items To Use
Item
Stats

Eject Button

Moves to a specified direction immediately.

---

70 Seconds

Full Heal

Removes all hindrances affecting your Pokemon and makes it immune to all hindrances for a short time.

---

40 Seconds

X-Attack

X Attack boosts your Pokemon's Attack and Sp. Attack stat for 5 seconds.

---

40 Seconds

X-Speed

Increases your Pokemon's Speed for a short period of time. Your Pokemon's movement speed will not be able to decrease while this item is in effect.

---

50 Seconds

Fluffy Tail

Prevents wild Pokemon from acting and increases their damage taken by 1.5 times.

---

25 Seconds
Best Defender Battle Items To Use
Item
Stats

Eject Button

Moves to a specified direction immediately.

---

70 Seconds

Potion

Heal your Pokemon for 12.5% of its maximum health.

---

30 Seconds
Best Speedster Battle Items To Use
Item
Stats

Eject Button

Moves to a specified direction immediately.

---

70 Seconds

Full Heal

Removes all hindrances affecting your Pokemon and makes it immune to all hindrances for a short time.

---

40 Seconds

X-Attack

X Attack boosts your Pokemon's Attack and Sp. Attack stat for 5 seconds.

---

40 Seconds

X-Speed

Increases your Pokemon's Speed for a short period of time. Your Pokemon's movement speed will not be able to decrease while this item is in effect.

---

50 Seconds

Fluffy Tail

Prevents wild Pokemon from acting and increases their damage taken by 1.5 times.

---

25 Seconds
Best Supporter Battle Items To Use
Item
Stats

Eject Button

Moves to a specified direction immediately.

---

70 Seconds

Potion

Heal your Pokemon for 12.5% of its maximum health.

---

30 Seconds

White Smoke

Puts up a smokescreen that decreases movement speed of all enemy Pokemon in a wide area.

---

40 Seconds
Best All-Rounder Battle Items To Use
Item
Stats

Eject Button

Moves to a specified direction immediately.

---

70 Seconds

Goal Accelerator

Boosts your goal scoring speed by 2 for a short period of time.

---

90 Seconds