LoL Wild Rift Baron Lane Best Champions Tier List for Patch 2.4 Season Season 3 will rank the strongest Baron Lane champions to play in ranked games. We consider the best Baron Lane picks this patch to be Darius and Malphite. The Most Popular Baron Lane champions to play are Garen and Darius; If not banned, then Malphite is another good choice. The Baron Lane is referred to as Top Lane in the PC version of League, where players would always go to the top side of the map. However, in Wild Rift, this lane will be swapped from top to bottom sometimes.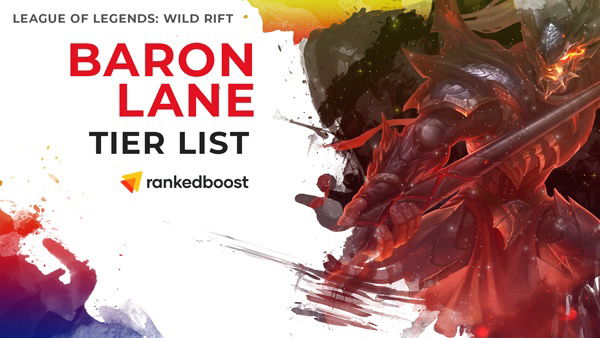 Best Baron Lane Champions To Pick, these are the best champions to play based on how easy they are to win with in ranked queue.
Champion
Runes
Build
Counters

Garen

A

Darius

S

Malphite

B
Lol Wild Rift Baron Lane Tier List 2.4
Below is a Tier List of all Baron Lane Champions in Wild Rift the Mobile Android & IOS game, we have included the Best Items Builds and Best Runes To Use. You will also find recommended Counter Picks for each champion within the List.
S TIER

The Best Champions in our LoL Wild Rift Baron Lane Tier List.

A TIER

Very Strong Champions, but not on the same level as S-Tier Choices.

B TIER

Good choice and can be viable when used with the right Item Build.

C TIER

An Average choice, middle of the pack neither good nor bad.
You can Click/Tap any of the champion images to view more information.