This is our list of tools in Animal Crossing New Horizons. In this list, you will learn how to make tools and how to use them. In this game, tools will be a little bit different this time around in the series, not just by the fact that you can now craft them, but they also have durability.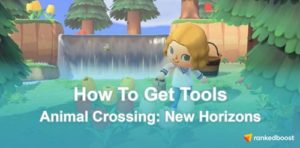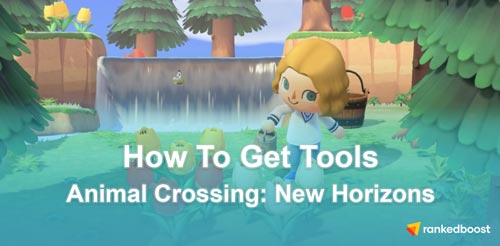 How To Get Tools in ACNH
Most tools in Animal Crossing New Horizons can be bought from Timmy or Tommy, or crafted at a crafting bench. Unlike other Animal Crossing games, most tools will break after a certain amount of uses, before only the axe in past games would break after using it too much. Almost every tool has a different purpose and is used for specific tasks, (IE: The Slingshot is used to shoot down balloons that fly over your Island.)
Purchase at Timmy or Tommy
Craft Tools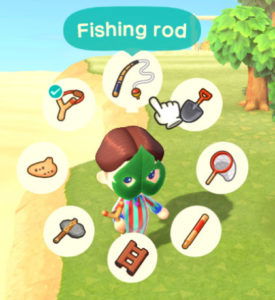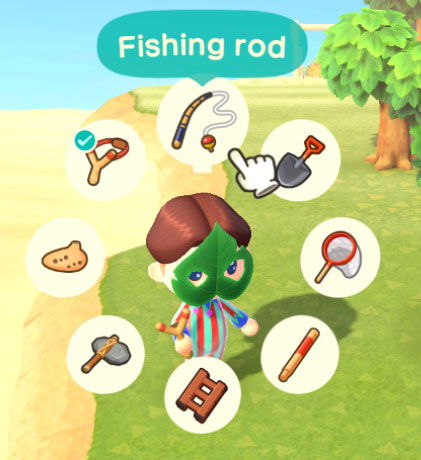 How To Get Tool Ring
The Tool Ring is an optional feature purchased with Nook Miles at the Nook Stop, once purchased you can press up on the D-pad to bring up a selection of tools, using the analog stick you can hover over the tool you wish to use and press select to bring it out.
What Each Tool Does In Animal Crossing New Horizons
How To Make Tools in ACNH
You can purchase tools, but you can also make Tools with DIY Recipes that you obtain from playing the game. These recipes will require materials to craft.
Recipe
Materials Needed
Obtained From

Flimsy axe

200

Tools

Tom Nook

Stone axe

560

Tools

Nook Stop (Pretty-Good Tools Recipes)

Axe

625

Tools

Nook Stop (Pretty-Good Tools Recipes)

Golden axe

10,655

Tools

Break axes 100 times

Flimsy shovel

200

Tools

Blathers

Shovel

600

Tools

Nook Stop (Pretty-Good Tools Recipes)

Golden shovel

10,675

Tools

Assist Gulliver 30 times

Flimsy fishing rod

100

Tools

Tom Nook (first DIY workshop)

Fishing rod

600

Tools

Nook Stop (Pretty-Good Tools Recipes)

Golden rod

10,400

Tools

Complete the fish section of the critterpedia

Flimsy net

100

Tools

Tom Nook (first DIY workshop)

Net

600

Tools

Nook Stop (Pretty-Good Tools Recipes)

Golden net

10,400

Tools

Complete the bug section of the critterpedia

Flimsy watering can

200

Tools

Tom Nook

Watering can

600

Tools

Nook Stop (Pretty-Good Tools Recipes)

Golden watering can

10,675

Tools

Attain a 5-star town rating

Slingshot

225

Tools

Timmy

Golden slingshot

10,300

Tools

Shoot down 300 balloons; Recipe will be in a golden balloon sometime after

Vaulting pole

600

Tools

Blathers

Ladder

1,440

Tools

Tom Nook after placing 2nd house plot

Star wand

6,500

Tools

Celeste Wandering Island

Bamboo wand

3,900

Tools

Balloon

Mushroom wand

3,300

Tools

Cherry-blossom wand

2,700

Tools

Balloon

Bunny Day wand

11,100

Tools

Zipper (Bunny Day)

Cosmos wand

1,580

Tools

Hyacinth wand

1,660

Tools

Lily wand

1,580

Tools

Mums wand

1,580

Tools

Pansy Wand

1,580

Tools

Rose wand

1,580

Tools

Tulip wand

1,580

Tools

Balloon

Windflower wand

1,580

Tools

Shell wand

5,100

Tools

Ice wand

6,500

Tools

Golden wand

20,750

Tools

Celeste wandering island

Wand

1,000

Tools

Tree-branch wand

1,550

Tools

Celeste wandering island

Iron wand

3,750

Tools

Celeste wandering island

Wedding wand

3,500

Tools